When it comes to Valentine's Day, it's the small gestures that count. There's no better way to show your significant other how much you care this February 14 than with a box of sweet chocolates or a bouquet of beautiful, fragrant flowers.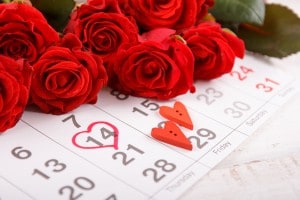 Luckily, Rapid City is home to several boutiques that'll make your Valentine's Day gift shopping easier. These three shops sell some of the best flowers or chocolate in Rapid City, and they'll have you returning year after year!
Victoria's Garden
A historic building that was once a warehouse for fruits, vegetables, candies, and furniture now houses the flowers of Victoria's Garden, a floral company in Rapid City. They'll arrange and deliver flowers to your specifications, and the result is sure to put a smile on that special someone's face!  
At Victoria's garden, you can customize a bouquet for the one you love. Choose from a wide selection of flowers, including roses, daisies, lilies, tulips, and more. Bring items from home, and we'll add them to the vase for a more personal touch. If floral design isn't your thing, the Victoria's Garden team will handle it.
Chubby Chipmunk Chocolates
The kitchen at Chubby Chipmunk Chocolates is, appropriately enough, run by Chip and her passionate, dedicated staff of chocolate lovers. Their decadent truffles come in all flavors and are sure to satisfy. Bites like Raspberry Royale, Burgundy Cherry, and Dark Amaretto are great for indulging that sweet tooth.
 In many of its chocolate bars, Chubby Chipmunk uses Pure Nacional chocolate, a one-of-a-kind cacao bean long thought to be extinct, but recently rediscovered in Peru. Its rich, sweet taste will bring an exotic touch to your Valentine's celebration! 
Mostly Chocolates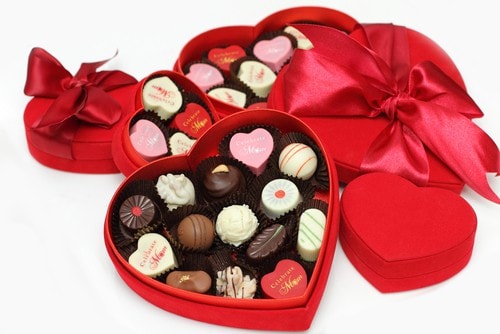 As its name implies, Mostly Chocolates sells mostly chocolates, but you'll find a few other decadent treats, like gelato and expresso coffees. Their chocolate truffles span the full spectrum of flavors, like Irish Cream, Tiramisu, and Cabernet Wine. Or, go for Raspberry, Spiced Rum, or delectable Red Velvet Cake.
All their gourmet chocolates are crafted to perfection by Mostly Chocolates' talented chocolatiers. Most of their item are available online, including chocolate trays and sampler boxes. But you can always visit in person and sample their options, so you can find the perfect-tasting truffle for your other half!
Love Makes the World Go 'Round
Find it at these Rapid City establishments! Whether you want flowers or chocolates (and there's nothing wrong with both!), these three stores have what you're looking for. We're sure you'll find something you like to make this Valentine's Day a memorable one!