The oil change is one of the most basic forms of automotive maintenance, but it's also one of the most important. Failure to change the oil regularly could result in decreased performance and total engine failure. That's why our team at Liberty Chrysler Dodge Jeep Ram FIAT is helping teach drivers across the Rapid City, Belle Fourche, and Sioux Falls area more about what motor oil does and why you should change it regularly. Keep reading below to find out more.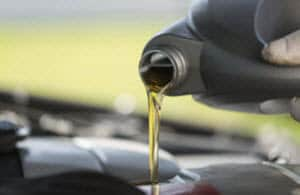 How Often Do You Need an Oil Change?
It's common practice for repair shops to place an oil change reminder sticker on the windshield after they change your oil. This sticker will have a date and a mileage amount for when you should have your oil changed again. But what happens if you reach the mileage amount before the date on the sticker arrives? Should you wait until that date to have the oil changed?
It's important to give both the date and the mileage the same level of importance. Reaching either of those numbers should warrant an oil change, no matter which one you reach first. Oil that's been used for a large number of miles needs to be replaced, as well as oil that's been sitting inside your engine for a long time. Failure to replace old oil could result in damage to your engine.
Oil Change Mileage Intervals
For the most accurate oil change intervals specified for your vehicle and your driving habits, you'll want to consult the owner's manual. There, you'll find a detailed maintenance schedule with varying intervals for normal and severe driving conditions. The manual will define what constitutes as severe driving, so you'll know if your driving habits fall into this category. You might find that mileage on the sticker was for severe driving, which some mechanics will use to be on the safe side since they can't possibly know how you drive your vehicle.
If you notice that the date and mileage intervals on the oil change reminder sticker are shorter than those provided by the manufacturer, it's because the technician is being conservative and not wanting to assume what kind of driving conditions you experience. It's always best to opt for an early oil change than risk getting one that's too late.
Oil Change near Rapid City SD
As you can see, receiving regular oil changes is important if you want to keep your vehicle running properly. Failure to replace the oil every few months or thousand miles could result in decreased performance and even engine failure.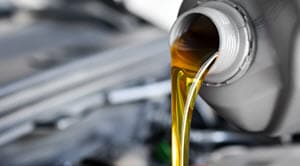 Is it time for an oil change? If so, please contact us at Liberty Chrysler Dodge Jeep Ram FIAT. Proudly serving the communities of Rapid City, Belle Fourche, Sioux Falls, and beyond, we have years of experience working on cars, trucks, vans, and SUVs. To schedule your appointment, try using our online scheduler, or give us call. You can also drop by our showroom and schedule an appointment in person. We look forward to hearing from you!