Finance is a personal business. Naturally, you may be a bit hesitant to discuss your budget and credit with a stranger. But if you're looking to purchase a new car, then it's going to be an unavoidable step.
At Liberty Chrysler Dodge Jeep Ram FIAT, we want all our Rapid City, Belle Fourche, and Sioux Falls customers to be as comfortable as possible. And with such an understanding and skilled finance team on your side, we believe you will be.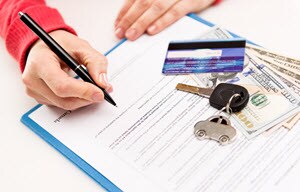 Finance That Matches Your Budget
When customers ask us for advice on how to approach the car buying process, the first thing we always suggest is setting a detailed budget. A car is a huge purchase. Before taking on that big, new payment, you need to know that you can afford it.
Once you know exactly what your price range is, it might be a good idea to sit down with our finance team. Knowing what you can afford and what your driving needs might entail, our team can match you with the best fit possible.
Our Finance Center Doesn't Sweat Credit
Regardless of what your finances may be, you need to drive. We understand that. So, if you're concerned about how your credit history might affect your shot at a great new car, we don't want you to worry too much.
When a customer comes to us with poor credit, it might give us a couple more obstacles to work around. But this is nothing that our financiers haven't handled before. As a matter of fact, they welcome the challenge.

Over the years, they haven't just built solid relationships with local drivers. They've also built good relationships with a number of lenders, many of which specialize in subprime loans. In the end, they can use this goodwill to your advantage.
Check Out Our Multitude of Online Tools
When drivers need help financing, we always encourage them to come on down to our finance center in person, or to give us a call. This may be the most direct way to get things done.
However, an in-person appointment might not fit into your schedule (or even be necessary). In this case, we offer plenty of online finance tools to get you started from the comfort of your own home.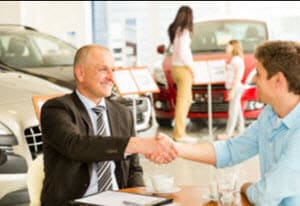 When you visit our finance center online, you'll be able to value your trade-in vehicle, as well as estimate payments on your new car. And if you're ready to jumpstart the shopping process right now, you can even get pre-approved for a loan.
Filling out a finance application online is simple. With just a bit of personal information, and five to 10 minutes of your time, you can be on your way to your next auto loan.
Visit Our Finance Center Today
Financing might seem like a bit of a drag, but it's a necessary aspect of the car buying process. And when you visit the finance center at Liberty Chrysler Dodge Jeep Ram FIAT, it's actually quite relaxed. With a little help from our team, all Rapid City, Belle Fourche, and Sioux Falls drivers can be on their way to owning a new car.