At Liberty Chrysler Dodge Jeep Ram FIAT, we know that car owners in and around Rapid City, Belle Fourche, and Sioux Falls understand how important it is to have a working ride. We know it can be difficult to not only diagnose an issue with your car on your own, but also deal with it on your own. This goes double for issues under the hood where things can get complicated. That's why we've compiled this information about our transmission services.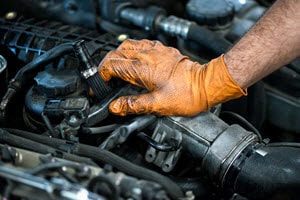 On this page, you'll find helpful resources about your car's transmission that can help you better understand how it works, what can go wrong with it, and how to pinpoint the problem.
How Our Service Center Does Transmission Services
Your transmission is an essential part of your vehicle's operating system. Your vehicle's transmission is responsible for delivering enough power to the wheels to make it move and without it, your vehicle will not be able to function.
At Liberty Chrysler Dodge Jeep Ram FIAT, we make it a priority to be the best we can be at what we do when it comes to servicing your transmission. Our automotive service technicians are expertly trained to determine the cause of the problems with your transmission quickly and accurately.
After we've identified the issue with your transmission, our technicians use cutting-edge equipment and top-of-the-line tools to restore your transmission to its former glory.
Why Does Your Transmission Need Service?
There are a number of things that could go wrong with your transmission that need immediate attention. Here's what to watch out for: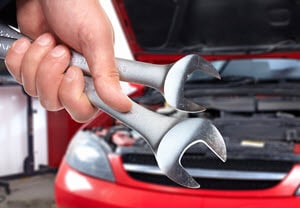 Slipping gears: For example, when you put your car in drive but it's in another gear like neutral or reverse
Inability to shift gears: Can't move gear selector
RPM's rising without acceleration: The RPM's on your gauge display is rising, but you're not getting any power
If you're experiencing any of these issues or your check engine light is on, it's best to have a professional take a look at it.
Are You Ready for a Professional Transmission Check-Up?
If you believe something could be wrong with your transmission, you need to have it checked out. Those residing in Rapid City, Belle Fourche, or Sioux Falls can contact our dealership's center today to schedule a service appointment.